Job Vacancies
This vacancy has now closed and is listed for reference only.
Domestic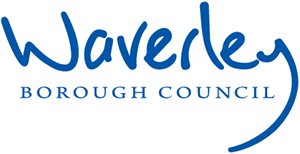 Vacancy Summary
Employer:
Waverley Borough Council
Salary:
Starting Salary: £9,905 per annum pro rata (FTE £18,325 per annum)
Location:
Godalming - Surrey
Working Pattern:
Part Time
Hours:
20 hours per week. Mon-Fri (although other working patterns would be considered).
Closing Date:
10/05/2021 at 09:00
Vacancy Description
Domestic – Senior Living – Dower House, Milford
Do you want to be part of an experienced and enthusiastic team?
Are you looking for a role with variety, where you can be relied on for your expertise and experience?
Do your skills currently include:
To be able to carry out cleaning duties with the utmost efficiency
To have an attention to detail and a conscientious approach to your work
To be able to work within an environment that hosts vulnerable/elderly adults
To be able to use own initiative
To communicate well with Managers and other staff members
For an informal discussion about the post, please contact the Manager at Dower House on 01483 422910.
We do not accept CVs without a completed application form. Strictly no agencies please.
Closing date for applications: 9:00am on Monday 10 May 2021
Interview date: Thursday 19 May 2021
Please note we do not accept applications after the time given on the advert.
How to apply
Click the Apply Online link to apply for this vacancy.
If you are not already on Waverley's website for this role, you will be redirected to our job page for this vacancy. Either click Apply Online at the bottom of this page or at the top left hand side under Waverley Borough Council, click either the "Login" button (if you are already registered) or the "Register" button.
The login/register buttons will redirect you to the JobsGoPublic who manage our online recruitment process. Here, once registered (it's free and really easy to use) you can log into your application at any time and keep track of where you are in the recruitment process. We strongly encourage candidates to use this system when applying for any vacancy with us as it's our preferred recruitment application method.
If you are unable to use this service or would like assistance, please contact us via hr@waverley.gov.uk or call the Human Resources team on 01483 523388.

Further information on this vacancy
Apply Now
This vacancy is now closed