Job Vacancies
This vacancy has now closed and is listed for reference only.
Projects and Grants Manager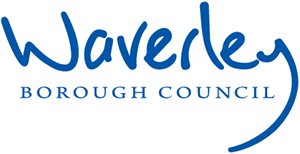 Vacancy Summary
Employer:
Waverley Borough Council
Salary:
£35,356 - £38,385
Location:
Godalming - Surrey
Working Pattern:
Full Time
Hours:
37 hours per week.
Closing Date:
10/08/2021 at 09:00
Vacancy Description
Are you looking for a varied project management role in a local setting?
Do you want to make a real difference to the community of Waverley through project development?
Are you a keen team player with a can-do approach?
As an experienced Project Manager with strong communication skills, you will have experience of managing multi-stakeholder projects, assessing risk and monitoring change.
This is an exciting opportunity to lead some core projects that Waverley are embarking on and ensure that grant funding opportunities are maximised to bring the most benefit to our residents.'
Salary Range £35,356 - £38,385 per annum.
This post is a 1-year fixed term contract and a full-time role. However, all applications will be considered.
For an informal discussion about the post, please contact Debbie Smith (Development Programme Manager) on 01483 523443
We do not accept CVs without a completed application form. Strictly no agencies please.
Closing date for applications: 9:00am on Tuesday 10 August 2021
Interview date: 24 August (am) and 25 August (am)
Please note we do not accept applications after the time given on the advert.
How to apply
Click the Apply Online link to apply for this vacancy.
If you are not already on Waverley's website for this role, you will be redirected to our job page for this vacancy. Either click Apply Online at the bottom of this page or at the top left hand side under Waverley Borough Council, click either the "Login" button (if you are already registered) or the "Register" button.
The login/register buttons will redirect you to the JobsGoPublic who manage our online recruitment process. Here, once registered (it's free and really easy to use) you can log into your application at any time and keep track of where you are in the recruitment process. We strongly encourage candidates to use this system when applying for any vacancy with us as it's our preferred recruitment application method.
If you are unable to use this service or would like assistance, please contact us via hr@waverley.gov.uk or call the Human Resources team on 01483 523388.

Further information on this vacancy
Apply Now
This vacancy is now closed