Job Vacancies
This vacancy has now closed and is listed for reference only.
Customer Services Officer (Career Grade)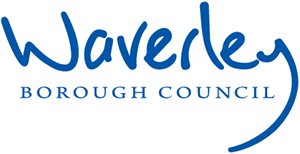 Vacancy Summary
Employer:
Waverley Borough Council
Salary:
Salary range £21,937 to £27,183
Location:
Godalming - Surrey
Working Pattern:
Full Time
Hours:
37 hours per week.
Closing Date:
24/06/2022 at 09:00
Vacancy Description
Are you eager to develop a career in our Customer Services Centre?
Are you looking for a role with variety and the opportunity to deliver a high standard of service to our customers across the Borough?
Would you like to be part of an experienced and enthusiastic team?
We are looking for an enthusiastic Customer Services Officer with excellent communication skills who will take ownership of the customer journey, responding promptly and effectively to customer enquiries.
You will be the first point of contact for external and internal customers, responding by phone, email and in person to enquiries relating to a wide range of Council services, resolving or escalating these as necessary and updating customer records accordingly.
This is an excellent platform for you to progress your professional career in Customer Services.
To be eligible for the salary increase/career grade progression, you must meet your Performance Agreement Targets as part of our Career Development Plan and comply with the Council's code of conduct.
We are recruiting 1 full time post, 37 hours per week. However, all applications will be considered.  
For an informal discussion about the post, please contact Helen Bower, Customer Services Centre Manager, on 01483 523220 or by email: Helen.Bower@waverley.gov.uk, or email Ailie Santer, Customer Services Centre Team Leader: Ailie.Santer@waverley.gov.uk
We do not accept CVs without a completed application form. Strictly no agencies please.
Closing date for applications: 9:00am on Friday 24th June 2022
Interview date: Friday 1st July 2022
Please note we do not accept applications after the time given on the advert.
How to apply
Click the Apply Online link to apply for this vacancy.
If you are not already on Waverley's website for this role, you will be redirected to our job page for this vacancy. Either click Apply Online at the bottom of this page or at the top left hand side under Waverley Borough Council, click either the "Login" button (if you are already registered) or the "Register" button.
The login/register buttons will redirect you to the JobsGoPublic who manage our online recruitment process. Here, once registered (it's free and really easy to use) you can log into your application at any time and keep track of where you are in the recruitment process. We strongly encourage candidates to use this system when applying for any vacancy with us as it's our preferred recruitment application method.
If you are unable to use this service or would like assistance, please contact us via hr@waverley.gov.uk or call the Human Resources team on 01483 523388.

Further information on this vacancy
Apply Now
This vacancy is now closed