Democratic Services & Business Support Team Manager (Deputy Monitoring Officer)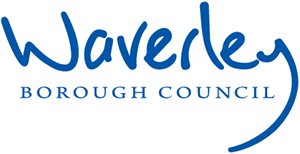 Vacancy Summary
Employer:
Waverley Borough Council
Salary:
Salary range £43,694 to £48,833
Location:
Godalming - Surrey
Working Pattern:
Full Time
Hours:
37 hours per week.
Closing Date:
18/01/2021 at 09:00 AM
Vacancy Description
Are you an experienced and talented Democratic Services / Business Support professional looking for an exciting new challenge?
Would you relish the opportunity to lead and develop a newly formed team of professionals working at the heart of the Council to deliver excellent services to a range of different customers?
Would you like to extend your skills, knowledge and experience, working to support local democracy in a council which will value you, offer you flexible working, great benefits and career development?
Do you want to become part of an experienced, enthusiastic and supportive management team all working to support the delivery of excellent services and delivering a programme of ambitious change for local communities?
The Council is seeking to recruit a professional, dynamic and ambitious Democratic Services and Business Support Team Manager (Deputy Monitoring Officer) to work at the heart of the council and support local democracy.
You will lead and manage a team of staff to ensure transparent, informed and high-quality decision-making, acting as a vital link between officers, councillors and members of the public.
We are looking for someone who can work at pace in high profile and sensitive situations and exercise high levels of understanding, ability, judgement and political awareness in order to provide advice, guidance and leadership which will have a bearing on the most critical aspects of the Council's decision-making, with far-reaching budget, policy and reputational implications.
This post is a full time role. However, all applications will be considered.
We are currently working from home and the office. Our intention is to offer flexible working opportunities to any successful applicant.
For an informal discussion about the post, please contact Robin Taylor, Head of Policy and Governance, on 01483 523108 who will be available from 4th January 2021.
We do not accept CVs without a completed application form. Strictly no agencies please.
Closing date for applications: 9am on Monday 18 January 2021
Interview date: Wednesday 3 February 2021
How to apply
Click the Apply Online link to apply for this vacancy.
If you are not already on Waverley's website for this role, you will be redirected to our job page for this vacancy. Either click Apply Online at the bottom of this page or at the top left hand side under Waverley Borough Council, click either the "Log in" button (if you are already registered) or the "Register" button.
The log in/register buttons will redirect you to the JobsGoPublic who manage our online recruitment process. Here, once registered (it's free and really easy to use) you can log in to your application at any time and keep track of where you are in the recruitment process. We strongly encourage candidates to use this system when applying for any vacancy with us as it's our preferred recruitment application method.
If you are unable to use this service or would like assistance, please contact us via hr@waverley.gov.uk or call the Human Resources team on 01483 523388.

Further information on this vacancy